Shepherd Premier Senior Living – Harvard
Assisted Living in Harvard, IL
Senior living in a beautiful, quaint environment
At Shepherd Premier Senior Living of Harvard, IL, we provide seniors with a historic, residential environment where they feel both safe and comfortable.  
No longer do Seniors need to turn to institutionalized nursing homes as their only option for Assisted Living.  At Shepherd of Harvard IL, they will enjoy a 5 to 1 resident to caregiver ratio and a host of wonderful amenities – all in a beautiful environment that reminds them of home.
Conveniently located at 210 E Front St, Harvard, IL 60033, you'll find this beautiful home both accessible and intimate.
How Shepherd Premier is Different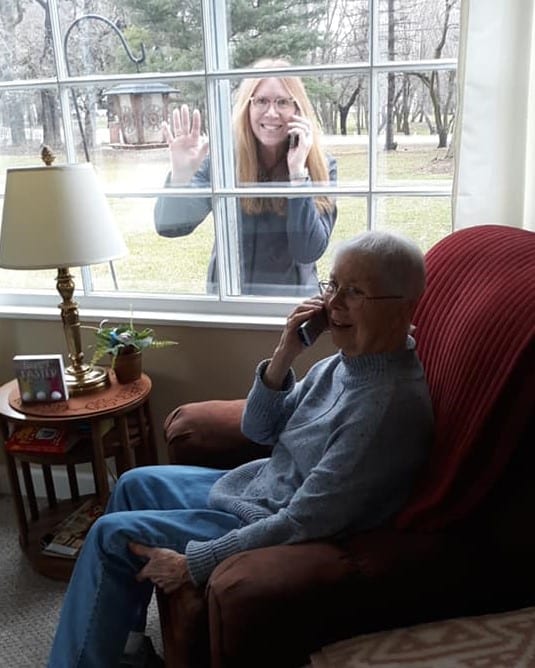 Helping our residents stay connected to their family members - even in the midst of the COVID-19 crisis:
During this time, it is our priority to keep our residents in contact with their loved ones.

Each Shepherd house has a designated visiting window that is used by family and friends to say hello while staying safe and healthy!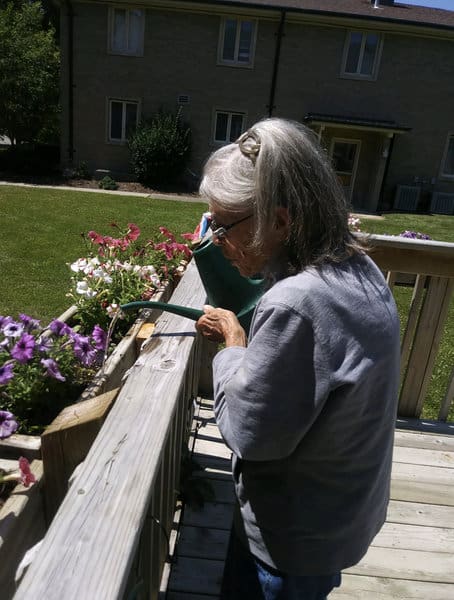 A Little Bit About Shepherd of Harvard
We all want to belong somewhere, have the support of those around us, have someone to sit with us and hold our hands or comfort us when we need it.
That's why at Shepherd Premier Senior Living, we are overjoyed to have the opportunity to create a secure loving family environment. Residents are happy and cared for, and family and guests are always welcome.
Harvard, a cozy community of 9,119, is cradled among farmers' fields and stables about six miles South of the Illinois/Wisconsin border. In this rustic setting, Shepherd Premier Senior Living has completely renovated a 156-year-old, 7,300-square-foot Victorian Independent Living Home. The renovation included upgrading with sprinklers throughout and installing a state-of-the-art security and monitoring system.
The result is a home that offers a peaceful lifestyle where your loved one(s) can catch their breath and yet find engaging activities that will fill their lives with the relaxing pleasures of rural life. They can rest on the wrap-around porch and lanai in the spring, summer and fall or enjoy a book by the fireplace in the winter. They can also go out in the community where, in Harvard, there is plenty to do.
Comfort, Security and a richly rewarding lifestyle: Amenities at our Harvard Assisted Living Home
Along with sprinklers, security and monitoring systems, Shepherd Premier Senior Living's Harvard Assisted Living Home has 12 private rooms, 3 semi-private rooms, 5.5 bathrooms (2 of which are ADA compliant) and an elevator. Our trained caregivers are on-site 24/7 to provide assistance when called for. All utilities are included, and transportation is available for appointments and outings.
Residents enjoy three home-cooked, homestyle meals daily from our renovated and modernized kitchen. Weekly linens, towels, and clothing are laundered by attending caregivers and medication reminders are provided. And, in the case of an emergency or other medical care, Mercy Hospital and Medical Center – Harvard, is less than a mile away.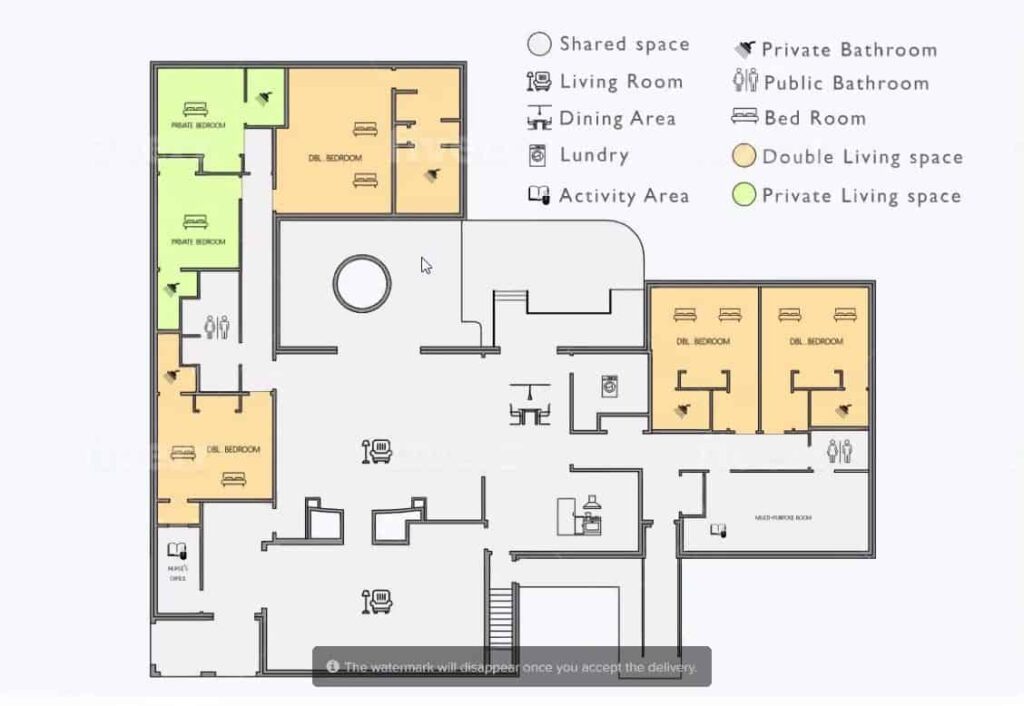 Daily Activities and Events
(NOTE: All scheduled group activities have been temporarily postponed
for the safety of our resident as outlined by IDPH guidelines)
Shepherd's normal activity program – which we hope to begin again as soon as it is safe for our residents – is designed to engage our residents in meaningful activities that promote cognitive, sensory and physical stimulation.
A thoughtful combination of things such as music therapy, arts and crafts, pet therapy, exercise and movement therapies, games, reminiscing, sensory and touch therapies, outings and in-home performances provides variety and options for your loved ones.
Activities, crafts and outings are tailored to the abilities and interests of the residents in our homes.
Common Questions about Shepherd Premier Senior Living of Harvard, IL
Shepherd Premier is here to help support you as you look for care options.  We would love to have the opportunity to show you one of our homes. Please call Kay at 224-333-6247 ext 2 or click the button below:
Shepherd Premier Senior Living – Harvard Assisted Living
NOTE: Tours are Appointment Only! Please call ahead.